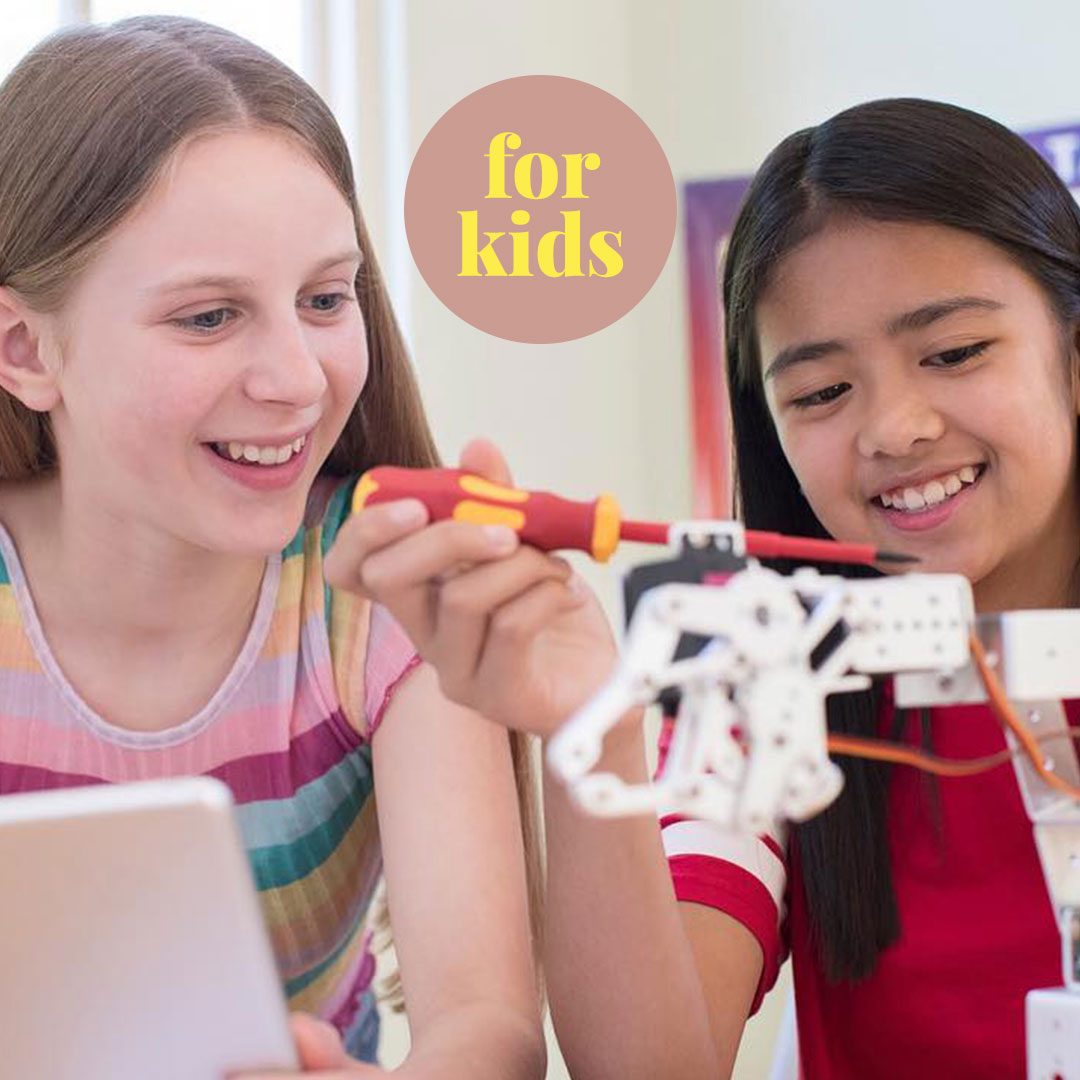 Dieses Feriencamp ist ein Gemeinschaftsprojekt von Tadah und Little Scientists. Und bietet für die kleinen Wissenschaftler nebst ganz viel Spass eine ganze Menge:
Die Kinder werden mit Lego

WeDo

und Scratch 12 verschiede interaktive Weltraumroboter bauen

und für ein Videospiel programmieren.

Die Kinder werden Teil einer Weltraumexpedition zu einem Planeten und helfen

Wissenschaftlern, Ingenieuren und Programmierern, anstehende Aufgaben zu lösen.

Sowohl die Einführung in die Hardware und Software zur Erstellung von

Robotern

,

als

auch

das

Arbeiten

mit verschiedenen Sensoren, um die Roboter zu

optimieren

,

ist

Teil

des Camps.

Die Kinder lernen im Team zu arbeiten und kreativ zu sein und erhalten während der Outdoor-

Spiel-Sequenzen auch Gelegenheit sich auszupowern.
Alle Eckdaten:
Datum: Der Kurs findet in der ersten Sommerferienwoche der Stadt Zürich statt (Montag 13.7. bis Freitag, 17.7.)
Uhrzeit: jeweils von 9:00 bis 17:00
Kursort: Schule Dandelion, Rautistrasse 77, 8048 Zürich
Alter: 8-13 Jahre
Kurssprache: Deutsch, die Kursleiter sprechen auch Englisch
Kursleitung: ETH-Master-Student mit Dr. Scilla Roncallo (Gründerin Little Scientists)
Mittagessen/Snacks/Getränke: für Sandwiches, Snacks und Getränke ist gesorgt. Bei etwelchen Intoleranzen das Essen bitte mitgeben
Preis: CHF 795.- exklusiv MwSt.
Wichtig: Der Kurs wird nur bei einer Anzahl von mindestens 12 Teilnehmern durchgeführt und kann bei zu wenig Anmeldungen bis zwei Wochen vor Kursbeginn abgesagt werden.
Die Eltern können, wenn Sie möchten, währenddessen für CHF 35.- (exkl. MwSt.) im Tadah Coworking Space in der Nähe arbeiten.
____________________________________________________________________________
This holiday camp is a joint project by Tadah and Little Scientists. What the little scientists can expect at the Space Camp besides loads of fun:
The children will build 12 interactive space robots with Lego WeDo and Scratch and program them for a video game

Students

will

become

members

of

an

expedition

to

a planet and will

help

scientists

,

engineers

and

programmers

solve

the

tasks

along the way

An introduction into the hardware and software of building robots, building and programing interactive robot controls as well as working with a wide variety of sensors are all part of the camp.
The children learn how to work in teams and be creative and get a chance to power themselves out during sequences of outdoor play.
The details:
Dates: The course will take place in the first summer holiday week of the canton of Zürich (Monday, July 13th until Friday, July 17th)
Time: daily from 9.00 am to 5.00 pm
Course Location: Schule Dandelion, Rautistrasse 77, 8048 Zürich
Ages: 8-13 years old
Course language: German, the teachers also speak English
Teachers: ETH-Master-Student with Dr. Scilla Roncallo (founder of Little Scientists)

Lunch/Snacks/Drinks:

sandwiches

,

snacks

,

drinks

;

please

bring lunch

if

your

child has

a

certain

food

intolerance

Price: CHF 795.- excluding VAT.
Important: the course will only take place if at least 12 participants register. The course can be cancelled up to 2 weeks prior to the start date.
Parents can, if the want, work at the Tadah Coworking Space during the course hours for a price of CHF 35.- (excl. VAT).